'Star Trek Into Darkness' Trailer Promises Plenty Of Action, But Gives Few New Details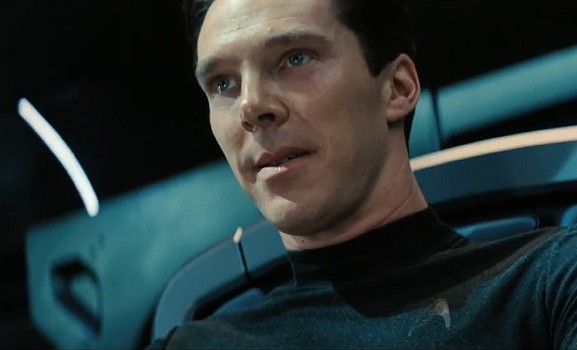 The first trailer for J.J. Abrams' highly anticipated Star Trek Into Darkness, debuted this morning and it promises plenty of action in the sequel to the 2009 reboot of the series, but offers little to go on in terms of what it's about.

There's not much more than is known already via the brief, official synopsis of the film; which only shares that an "unstoppable force of terror" from within Starfleet has risen and destroyed the organization and everything for which it stands. A "one man weapon of mass destruction" (Benedict Cumberbatch) is hunted by Captain Kirk (Chris Pine) after the Enterprise is called back to Earth, where the crew finds the world in "a state of crisis."
There's not much to go on other that, however we do know that a.) Cumberbatch's bad guy will bad-ass; b.) Kirk has eyes for a hot blonde (Alice Eve); and c.) there will be plenty of Abrams' signature lens flares.

Check out the official teaser trailer below...


Expect to get a little more insight into the story in the nine-minute clip set to run before screenings of The Hobbit: An Unexpected Journey once the film opens next week (Dec. 14).

Star Trek Into Darkness hits theaters May 17th, 2013, and also stars Zachary Quinto, Pegg, Zoe Saldana, Karl Urban, John Cho and Anton Yelchin.


Official Site | Trailer not playing? Check it out on Apple.com.