'Star Trek Into Darkness' L.A. Premiere Pics - Chris Pine, Zoe Saldana & More!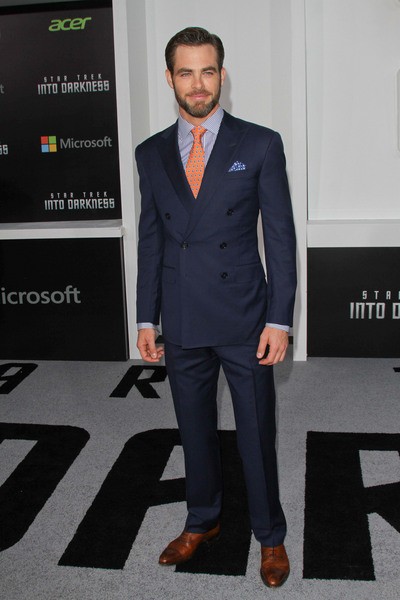 A bearded Chris Pine (wearing a snazzy orange tie) attended the "Star Trek Into Darkness" Los Angeles premiere in Hollywood, Calif., on Tuesday.
Pine plays Captain Kirk in the sequel to J.J. Abrams' 2009 Star Trek movie. Last month, the actor confessed that he wasn't a "Star Trek" fan growing up.
He told Britain's Esquire magazine: "(Making) Star Trek scared me a lot. It terrified me, really. Because of the scale, the responsibility, the fact that it was this iconic character. It was the bigger challenge. So I had to take it."
The film hits theaters May 17. Captain Kirk leads a manhunt to a war-zone world to capture a one-man weapon of mass destruction.
Check out more photos from the premiere...