'Star Trek Into Darkness' Dominates Box Office With $70 Million Weekend Take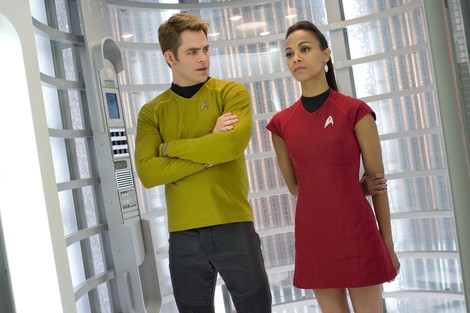 "Star Trek Into Darkness" easily took the top spot at the weekend box office, debuting with $70.6 million in ticket sales. The film added another $13.5 million from early showings on Wednesday and Thursday, bringing its five-day total to $84.1 million.
The film, which stars Chris Pine, Zachary Quinto and Zoe Saldana, centers on the crew battling an unstoppable force of terror from within their own organization. With a personal score to settle, Captain Kirk (Pine) leads a manhunt to a war zone world to capture a one man weapon of mass destruction.
"Star Trek" knocked "Iron Man 3" into second place. The Marvel action film, starring Robert Downey Jr. and Gwyneth Paltrow, earned $35.2 million in its third week of release.
Rounding out the top three was Leonardo DiCaprio's "The Great Gatsby," which took in $23.4 million.
Falling far behind was "Pain & Gain" in the fourth slot ($3.1 million) and animated film "The Croods" ($2.7) in fifth.