'Star Trek' Collection For Sale

A collection of Star Trek memorabilia once owned by the show's late creator Gene Roddenberry is set to be auctioned off this summer.

The sale, which will be run by Julien's Auctions, includes hand-annotated scripts, costumes from the show, and Roddenberry's own studio pass. The auction will also feature items donated by the series' lead actor William Shatner - a custom Harley-Davidson motorcycle, a Golden Globe nomination certificate and a plaque to commemorate his star on Hollywood's Walk of Fame.

All proceeds from the sale will go to the creator's charity, the Roddenberry Foundation, and Shatner admits he was happy to help out such a good cause.

He says, "I handed the motorcycle over and it was a part of my heart, but that's only figuratively speaking."

The sale will take place on June 27th at the Planet Hollywood Resort and Casino in Las Vegas.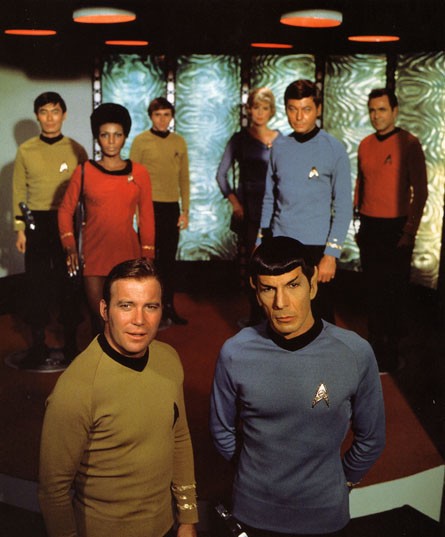 Click Here For More Star Trek Pictures