Star-Studded Oscars Presenters Revealed - See The Full List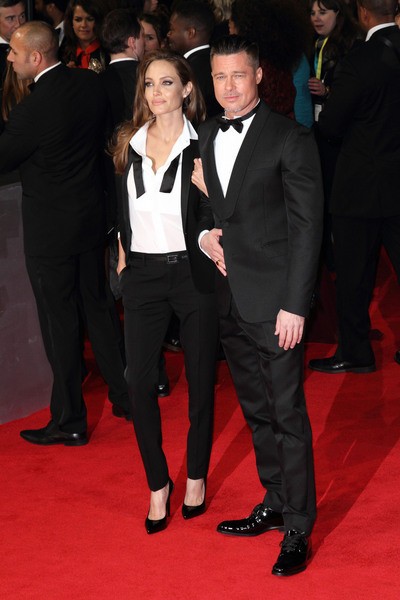 Robert De Niro, Sidney Poitier, Brad Pitt, and Kerry Washington are among the Hollywood stars set to present awards to their colleagues this Sunday at the Academy Awards.
While we don't know which awards they will be presenting, we can make some educated guesses. It stands to reason that Daniel Day-Lewis will be presenting the Best Actor award, since he won it last year. The same logic points to Anne Hathaway and Jennifer Lawrence presenting Best Supporting Actress and Best Actress, respectively.
The Oscar producers have hinted at a "hero theme" this year. Neil Meron told EW, "... we have the popular heroes: superheroes and characters like Harry Potter and Indiana Jones, or the Ghostbusters...  Andrew Garfield is going to be part of what we hope is a very moving moment in the show, which will illustrate the theme of how movies have inspired. He is going to induct a new superhero into the fraternity of superheroes." That may also explain Emma Watson (Harry Potter), Samuel L. Jackson (Marvel films), and Chris Hemsworth's (Thor) spots on the list.
Harrison Ford played Indiana Jones, so that's a lock. Bill Murray was a part the Ghostbusters, which could be a powerful appearance considering Harold Ramis' recent passing.
Whatever they present, these are the biggest stars in Hollywood and it should make for a memorable night of television. Check out the rest of the Oscar presenters below: