Star Promises This Halloween Costume Will Get You Lots Of Play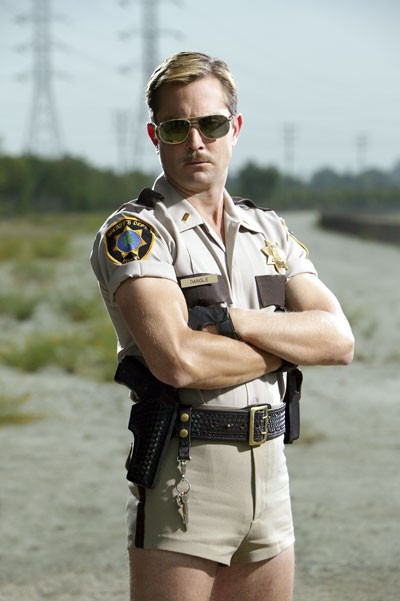 So what sexy Halloween costume will get you the most action? Is it Superman with skin tight spandex? Is it a gladiator from 300 with six pack abs? You may be surprised, but it's Lt. Dangle from the TV comedy Reno 911. Thomas Lennon, the real actor who played Dangle, has proof that his costume is the best for Halloween groping.
"Here's the thing about the Lt. Dangle outfit," Lennon said. "It's the best Halloween costume ever because everybody wants to fiddle with you when you're in it. It literally is like a welcome mat to your butt saying 'Come play with me.'"  
A lot of people make their own Dangle costume, with beige shorts hugging their package. One lucky Hollywood costume partier got to wear the real deal. "Someone, a friend of mine, borrowed the real Lt. Dangle outfit last night and went out on the town in it. That outfit you can get into it.[Women] love it. It's a fetish thing. That's why."
Having retired the shorts professionally, Lennon is staying home to give out candy this Halloween. "Last year we gave out 3800 pieces of candy at our house, one per kid. We're in sort of the world headquarters of Halloween in Los Angeles so it's pretty intense. It's all about my son wants to be a skeleton this year which he calls Dem Bones and he likes to be Dem Bones."
Lennon costars in A Very Harold and Kumar 3D Christmas, which opens Friday.