Star Pay Tribute To 9/11 Victims On 11th Anniversary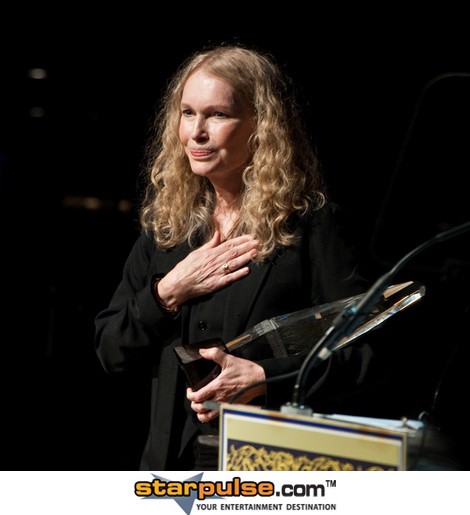 Actress Mia Farrow and singer Mandy Moore are among the stars who have paid tribute to the victims of the 9/11 terrorist attacks on the 11th anniversary of the tragedy.

A host of famous faces took to Twitter.com on Tuesday to mark the 11th anniversary of the atrocity, in which al-Qaeda terrorists killed almost 3,000 people in New York, Washington, D.C. and Pennsylvania.
 
U.S. President Barack Obama held a one-minute silence on the White House Lawn with wife Michelle by his side as victims' families gathered at Ground Zero in New York, the Pentagon in Washington, D.C., and near Shanksville, Pennsylvania to honor the dead.
 
Actress Mia Farrow wrote, "On another clear blue morning, thoughts with the families & friends of those killed on 9/11" while singer Michelle Williams simply tweeted, "Will never forget! Praying for families today! SEPTEMBER11".
 
Actress Octavia Spencer delivered a poignant message to her Twitter followers, "I say vics (victims) of 9/11 are heroes b/c (because) they were ordinary ppl (people) just trying to live. Their sacrifice will always be sadly heroic. NeverAgain!!!".
 
Actor David Boreanaz writes, "Honor and pray for those who lost their lives today eleven years ago. Remember all the victims of 9/11. Neverforget".
 
Country star Chely Wright added, "Never forget 9-11" and shared a photo of a firefighter standing in the rubble at the World Trade Center site, along with the caption, "Nearly 3,000 people said good night to their families one last time 11 years ago tonight. We remember the day that united America."
 
Singer Moore ?sent inspirational words to her followers: "Thoughts, prayers, love and light to those who lost ones 11 years ago today. neverforget".
 
Kelly Osbourne's tweet also carried a more personal tone: "I personally went down there 2 (to) help clean up! It was a lot of work & our heroes deserve the respect!".
 
But the reality TV star also offered a more heartfelt message, adding, "My thoughts & prays are with all the family's (sic) that lost loved ones on 911! It might have been 11 years but we never forget our loved ones!"