Star Of CBS's New Show 'Chaos' Ate A Real Scorpion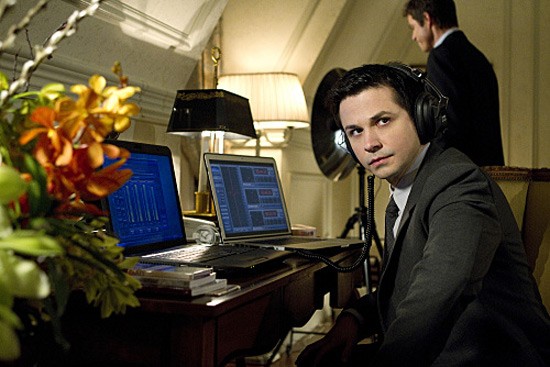 CBS's new show Chaos is a comedy CIA adventure. Agent Martinez (Freddy Rodriguez) joins the Office of Disruptive Services and goes on crazy international adventures. In the very first episode, he has to eat a scorpion.
"It was a real scorpion," Rodriguez said. "I had a slight anxiety attack, to be honest, and then I got over it.  Then I asked [director] Brett Ratner to hold it.  I would do it if he would hold it, and he refused, and we had an exchange. After a while I got over it, and it was fun."
Consider it the first of many adventures in Chaos. "When I read the script, there were so many great things that my character was doing in the pilot that I had to be involved even if it had to do with holding a scorpion."
Of course, everything on a set is safe, so the real scorpion was made actor-friendly. And the swallowing was just acting. "Krazy Glue on the stinger. I didn't enjoy the experience, and at one point in the night it started peeing on me. I didn't know what it was.  I just thought it was, like, spraying me with some sort of poison. I wasn't sure what it was, but it was urine."
That should cover any hazing, right? Well, the next season of adventures may be tough for Martinez. "Well, he's the new guy, and so in the pilot he experiences what I would imagine a lot of new guys would experience on their first day on the job.  But it's the CIA, so his experiences are probably more heightened than the average person starting a new job.  So I think, throughout the first season, we definitely see him go through growing pains."
Chaos premiers Friday, April 1 on CBS.