Stana Katic Stuns At 'Elysium' Premiere In Purple Bustier Dress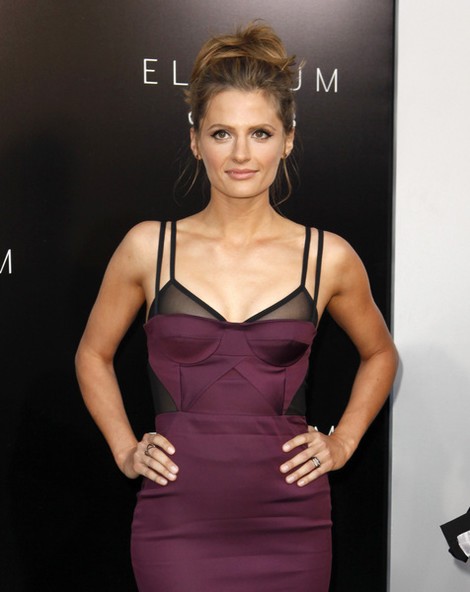 "Castle" star Stana Katic attended the "Elysium" Los Angeles premiere on Wednesday wearing a sexy purple bustier dress. Katic, the daughter of Croation parents, grew up in Canada. She has starred in films such as "Stiletto," "Quantum of Solace," and "The Spirit."
In "Elysium," the people of Earth are desperate to escape the planet's crime and poverty, and they critically need the state-of-the-art medical care available on the man-made space station Elysium.  The only person with the chance to bring equality to these worlds is Max (Matt Damon), an ordinary guy in desperate need to get to Elysium. 
Director Neill Blomkamp ("District 9") originally wanted Eminem to star in the sci-fi movie, but the rapper would only take on the role if it was shot in his hometown of Detroit, Michigan, which wasn't possible.
Jodie Foster's role in the film was originally intended for a man. Blomkamp said: "I thought, 'That would be f**king awesome, but there's just no way'. But then, within like a day, I had a meeting with her and she said, 'I want to play it'. I was like, 'Holy s**t!'"
Check out more photos of Stana at the premiere...