Stacy Keibler Shows Off Sexy Six-Pack Abs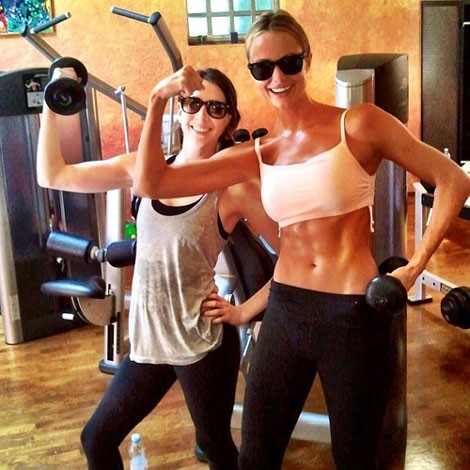 Well, that's one way to make your debut on Instagram! Amidst pregnancy rumors from some rags, Stacy Keibler started up an account on the popular image editing app and shared a photo from her workout that showed some serious abs!
Stacy has been jet setting about with boyfriend George Clooney, but she apparently has the time to put a lot of time in the gym judging by her bod. 
Despite being ripped, Keibler says she doesn't go after muscled guys. She told Men's Fitness, "I'm not really that attracted to a big, jacked guy. I think that's a little excessive. I'm attracted to moderation - someone who just takes care of himself from the inside out."
Her rep has denied any rumors that Stacy is pregnant - but if she was, she'd be one hot mama.