Stacy Keibler Shows Off Her Sexy Legs In A Little Black Dress At Las Vegas Nightclub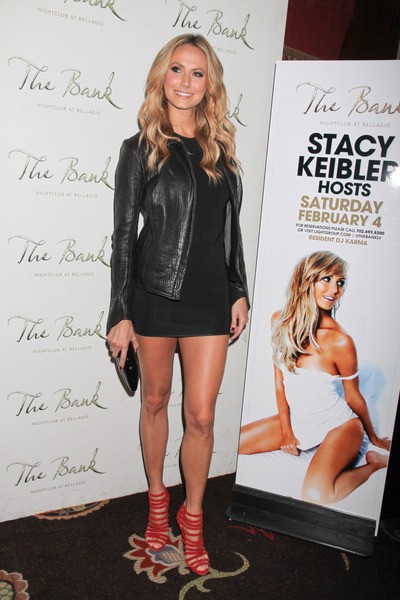 Stacy Keibler hosted Big Game Eve at the Bank Nightclub in Las Vegas on Saturday, and we can see why George Clooney is smitten with her. The former WWE wrestler showed off her amazing figure in a little black dress, leather jacket, and strappy red heels.
She reportedly has 42-inch long legs.
Stacy stars in the upcoming film "Dysfunctional Friends" opposite Stacey Dash, Tatyana Ali and Terrell Owens.