Stacy Keibler On George Clooney Split: 'Nothing Dramatic' Happened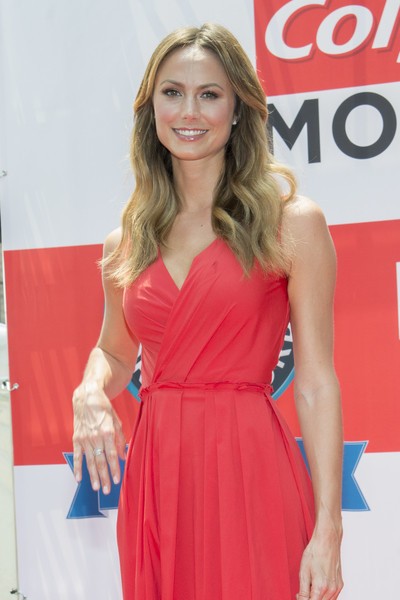 Stacy Keibler is so busy that her split with George Clooney isn't getting her down. The former WWE wrestling star is promoting her new game show "Supermarket Superstar" and hasn't allowed her personal life to interfere with her growing entertainment career.
The high-profile couple split up after two years together. Keibler reportedly wanted to get married and have children, while Clooney wasn't interested in those things.
She told "Extra," "There's nothing really dramatic that happened, so it's all good. I'm someone that's always lived (in) the present moment. I always look at the positive on everything...I'm so excited for all these projects coming up, and I'm super busy."
"Supermarket Superstars" premieres July 22 on Lifetime. One thing's for sure - people are aware of the show now (but would they have been if the break-up story didn't hit the news?)