Stacy Keibler: 'I'm Kind Of A Groupie For Holistic Healing'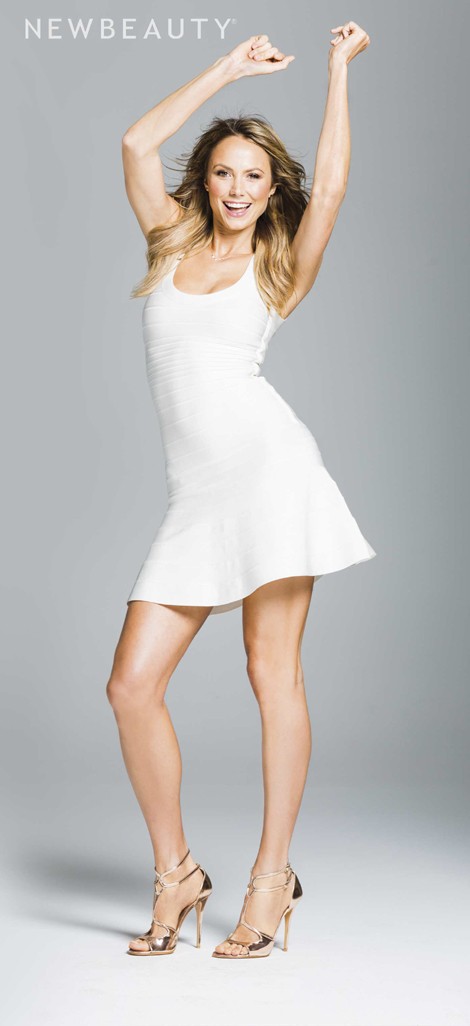 Stacy Keibler opens up about her philosophy on nutrition and overall wellness in the new issue of NewBeauty magazine. She also reveals some of her beauty secrets.
So how does George Clooney's main squeeze achieve her look? A variety of ways. "I've tried it all. Cupping, acupuncture, Reiki, chakra cleansing. It sounds a bit crazy, but it works," she explained.
And her latest go-to treatment? Something called lymphatic brushing, which helps shed the layers of dead skin that the body releases. "It's really great to get your cells and system moving," Keibler insists.
If she says so!
The former WWE star also watches what she eats. "My life changed when I did the 21-day Clean Program. It changed the way I look at food and how I eat it — and it changed all my family and friends' lives too.
"There's so much knowledge out there now that tells us that eliminating certain foods in our diets might be linked to pinpointing an allergy or something more serious — and I'm fascinated with that. I eliminated sugar, fruit, beans, corn and gluten, and I looked at it like an experiment with my body and my mental clarity."
She added, "I try to be the best person I can be and I'm always working on myself—mind-body-soul; that's all a huge connection for me. I'm kind of a groupie for holistic healing, but I really do believe it makes a difference in everything."
The new issue of NewBeauty hits newsstands nationwide on June 25.