Stacy Keibler Dating Businessman Jared Pobre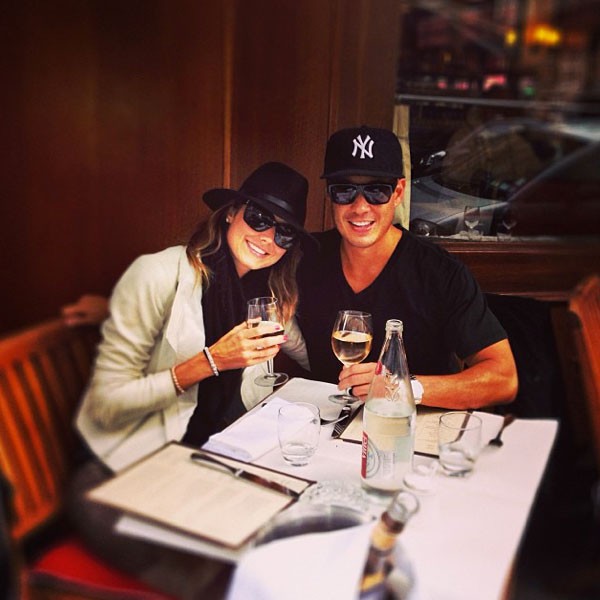 George Clooney's ex-girlfriend Stacy Keibler is reportedly dating businessman Jared Pobre.

The blonde beauty, who ended her two-year relationship with the famous actor in July, has found romance again with the Future Ads CEO, with whom she was spotted enjoying a cozy dinner in Paris, France, on Monday night.

Stacy and Jared,were all smiles as they posed for a photo together, which the 33-year-old posted on her Instagram account. She captioned the snap: "Love being in the city of love!"

A source told UsMagazine: "Stacy and Jared are dating. They met through friends, but they are not anything more than dating."

The former WWE wrestlet ended her relationship with Gravity star George,  over the summer amid speculation they grew apart due to their careers. George has spent much of the last year filming his latest movie The Monuments Men in Europe, while Stacy has been based in Los Angeles hosting reality TV competition Supermarket Superstar.

Stacy previously insisted her split from the Oscar-winning actor wasn't a "big deal" and the couple parted on amicable terms.

She said: "For me, it's just what it is. There's no real story. I almost wish I had a story because it would make it so much easier, because everyone's so interested. To me, it's not really that big of a deal. It's just life and now, you know, new beginnings."