Stacey Dash Says Kanye West Should Go To Prison To Experience Rape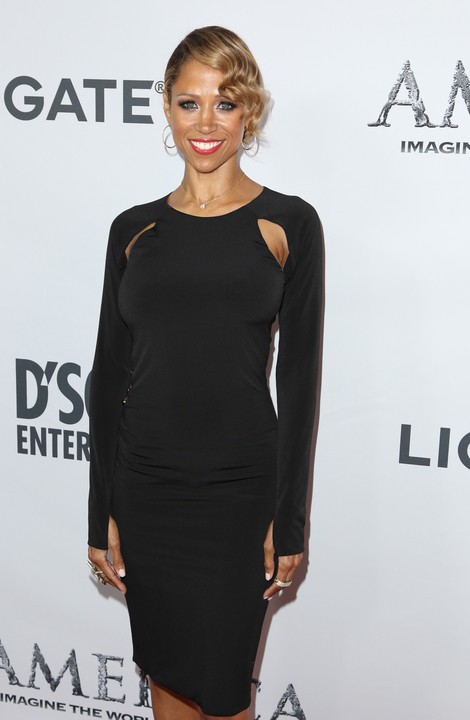 Kanye West is the latest celebrity to compare paparazzi intrusion to rape, and actress Stacey Dash has singled him out for his remarks. During the Wireless Festival in London, West complained about the people who take photos of his family and compared it to rape.
The former "Clueless" actress, who also appeared in the rapper's 2004 music video "All Falls Down," is a regular on Fox News show "Outnumbered." She commented: "For Kanye to say rape, maybe he needs to spend some time on Rikers Island… Go to Rikers for a little while and then he'll know what rape is."
She added, "I don't get celebrities not understanding that the paparazzi are doing their job."
West isn't the only one who's felt raped by the media. While being interviewed by Sky News in May, actress Charlize Theron was asked if she reads anything about herself on the internet. "I don't do that. So that's my saving grace," she answered. "I think it's when you start living in that world and doing that that you start... I guess feeling raped."
In 2010, actress Kristen Stewart also likened the press intrusion in her life to sexual assault. She told British Elle, "I feel like I'm looking at someone being raped. A lot of the time I can't handle it. I never expected that this would be my life."