St. Vincent To Hit The Road With David Byrne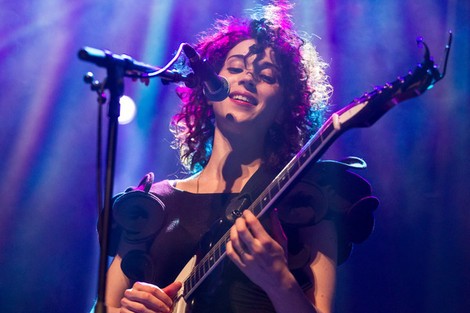 Cult singer St. Vincent is hitting the road with Talking Heads legend David Byrne after they recorded an album together.

St. Vincent, real name Annie Clark, began working with Byrne in a New York recording studio after they met at a charity concert in 2009, and insists the collaboration was a real learning experience.

She tells Pitchfork.com, "He doesn't do anything halfway... I was taking notes left and right. David has this amazing ability to not be critical of anything. He's so curious and eager that he just throws out every wild idea from A to Z and then there's this other process where he refines it and picks the best part."

"It makes him fearless - that's why he's David Byrne... I think I've reached the pinnacle of who I want to work with."

The as-yet-untitled album is scheduled to be released in the autumn, before the duo heads out on a promotional tour.