Spring Cleaning: Replacing Old Music With New

M.I.A.
Santogold
M.I.A.
without a doubt put out one of the best albums (
Kala
) of 2007! An amazing mix of jungle dance and 80s new wave, it was unprecedented! With all that being said, it's time to put your "Paper Planes" down and make some room for the next female MC to change your world.
Santogold
has already gotten the seal of authenticity from pioneers like MIA,
Spank Rock
,
Diplo
. Brooklyn breed but world influenced she is making a name from her self on the Nu Rave scene. You can catch her live at festivals all summer long starting at SXSW as part of the Fader showcase. Stand out tracks to get you hooked can be found on her myspace page I recommend "LES Artistes" and "Creator".

Plain White T's
Playradioplay!
I don't think I need to tell you that "
Hey there Delilah
" was the smash hit of 2007 that could not be escaped. I also don't think I need tell you it is time to take it off heavy rotation. What I do want to offer is a cool alternative,
Playradioplay!
This new Island Records artist out of Texas is on the brink of pop stardom with his first full length release "
Texas
". It is a great mix of heart felt love songs with a "Postal Service" vibe and stand out track "Mandi Don't Leave" will make you glad you gave Delilah a must deserved break.

Ne-Yo
The-Dream
Ne-Yo
was everywhere in 2007! His sophomore release (
Because of You
)secured him even more staying power in the rocky world of R&B male stars and his song writing helped put him in everyone house hold around the nation, but this is 2008 and new blood is ready for their turn!
The-Dream
is the force behind many of 2007's hits and in late 2007 he released his own record putting him in good company as a producer turned artist. This year his schedule has not lighted up and we will see The-Dream in place last year we only heard him. This year already he has written the first single off
Mariah Carey's
new release "Touch My Body." If I were you I would become familiar with The-Dream's album now because you will want to sing along when he is opening up for your favorite pop stars!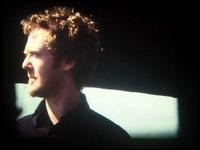 Iron & Wine
Glen Hansard from "Once"
Iron & Wine
has had staying power as a must have for singer/songwriter fans around the world, but it is due time for a new record to sum up this genre. My vote is for the "
Once
" soundtrack!
Glen Hansard
is the perfect Iron & Wine replacement because his stardom is organic in the same way Iron & Wine's was! One small indie movie turned cult favorite later and a star is born. The whole sound track to the Sundance Festival Winner Once is full of pain and longing and rejection and guilt, like any singer/songwriter LP should be. If you pick it up and love it check out
The Frames
, the band that Glen Hansard was a part of, and his solo album
Swell Season
.
Story by
Iyana Gregory
Starpulse contributing writer