'Spring Breakers' Stars Vanessa Hudgens & Selena Gomez Look Sultry At Madrid Premiere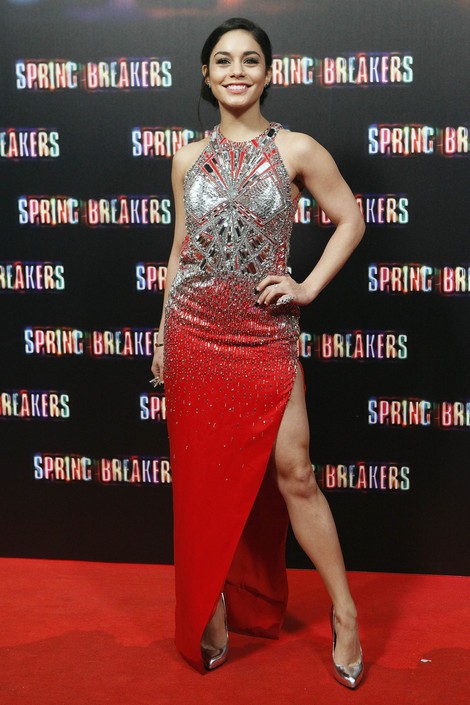 Ashley Benson, Vanessa Hudgens, Selena Gomez and Rachel Korine opted for sophisticated looks at the "Spring Breakers" premiere at Callao cinema in Madrid, Spain, on Thursday.
Hudgens (above) showed some leg in a heavily beaded red dress with a slit up the thigh.
The other three ladies bordered on gothic in various black dresses. Gomez pulled her hair back and wore a corset-like gown with spaghetti straps.
Benson's dress wrapped around her body and included lace detail on the front. Korine's knee-length dress also featured lace.
All four stars have been busy promoting their film in Europe. Earlier this week the starlets appeared at premieres  in Germany and France.
The film (out March 29) centers on four college girls who rob a diner to fund their spring break and wind up hooking up with a drug dealer who bails them out of jail.
Check out more photos...