'Spring Breakers' Sequel Announced For Cannes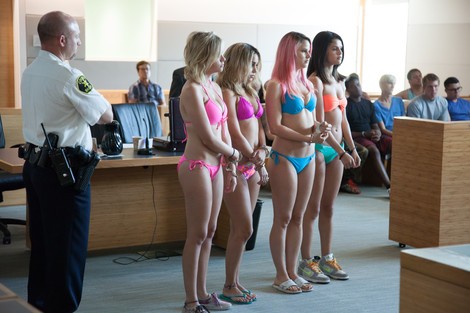 Producers are moving fast on developing a sequel to Spring Breakers, 2013's surprise hit that spawned a legitimate push to give James Franco an Oscar.
Screen Daily reports production company Wild Bunch is launching "Spring Breakers: The Second Coming," described as "the Spring Breakers do battle with an extreme militant Christian sect that attempts to convert them."
Wild Bunch co-chief Vincent Maraval told the site, "It's not a direct sequel although there are allusions to some of the characters in the original." He added that the cast will be a mix of new stars and those who appeared in the original. The film will appear at the 2014 Cannes Film Festival next week.
Spring Breakers made $31 million worldwide against a budget of $5 million. It starred Franco, Vanessa Hudgens, Selena Gomez, Ashley Benson, and Rachel Korine.
Franco enjoyed a grassroots effort to get him nominated for his portrayal of rapper Alien, and even won an award for Best Supporting Actor from the Los Angeles Film Critics Association.