'Spring Breakers' Posters Feature Scantily Clad Selena Gomez, Vanessa Hudgens, Ashley Benson & Rachel Korine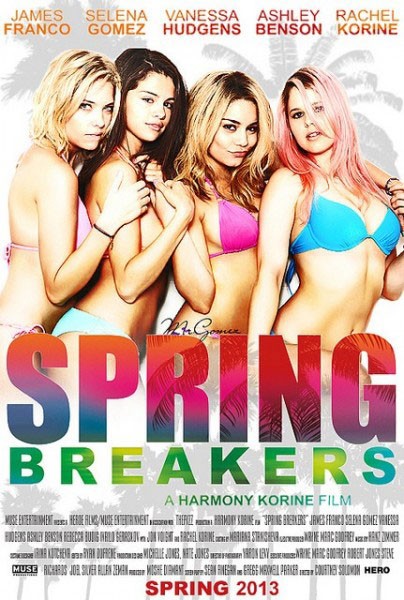 What better way to an attract a movie audience than with posters featuring the sexy young cast in bikinis?
"Spring Breakers" stars Ashley Benson, Selena Gomez, Vanessa Hudgens, and Rachel Korine as college girls who have a unique way of funding their spring break getaway - robbing a fast food restaurant. Unfortunately, the four friends are thrown in jail after a police raid on their beach-front apartment.
James Franco plays Alien, the wild-eyed drug dealer who bails them out, leading them on a spring break they could never have imagnined.
The actresses pose provocatively in the four new posters for the movie, showing off their curves in various bikinis and hot pants.
Check out more posters from the film...