'SPRING BREAKERS' Official Poster kicks off Fan Art Challenge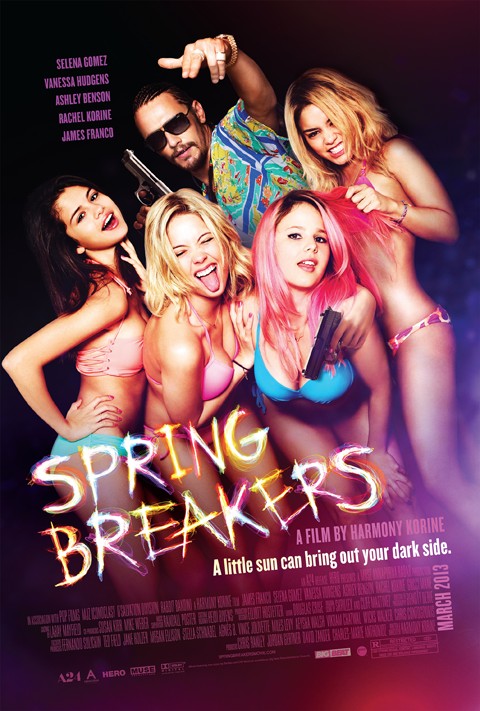 The buzz has been building up for the latest film from Harmony Korine, Spring Breakers, check out the Official Poster!
Fans and artists are encouraged to create and share their own version of the movie poster online. Use #SpringBreakForever on Tumblr, Twitter, Pinterest, Facebook, and Instagram!
A24 will be releasing the film on March 15 in NY and LA, going nationwide on March 22nd. 
Take a peek at the official sites: 
https://www.facebook.com/SpringBreakers
http://instagram.com/SpringBreakers
http://twitter.com/springbreakers
http://www.youtube.com/springbreakers
Doaly kicked off the Create Your Own Poster Iniitative, now show us what you got!
You can check out more of Doaly's work here,(www.doaly.co.uk), and be sure to follow him on twitter to catch all his latest designs (https://twitter.com/doaly).