Spotted: Zoe Saldana Shopping For A Christmas Tree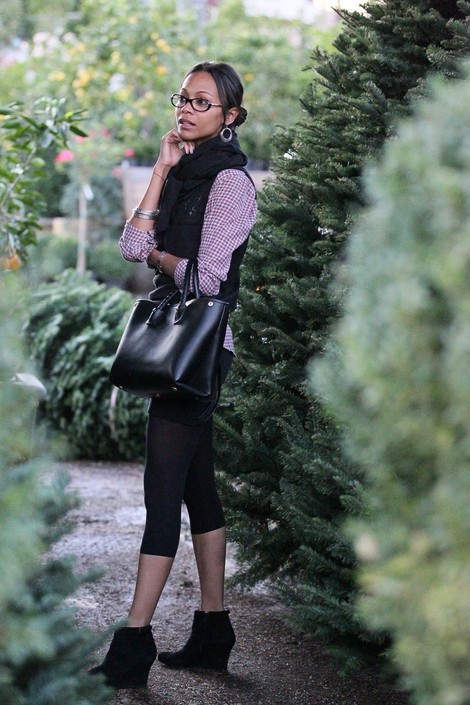 We saw Zoe Saldana searching for a Christmas tree in Hollywood on Monday. The actress wore a gingham blouse, tights and wedge boots while hunting for the perfect tree.
Zoe's recent action film "Columbiana" will be released on DVD & Blu-ray Dec. 20. The film centers on a fiery assassin on the quest for vengeance for her parents' murder.
She stars in the upcoming film "The Words" opposite Olivia Wilde and Bradley Cooper about an aspiring writer who claims another man's long lost work as his own.