Spotted: Vanessa Hudgens Wearing Really Ripped Jeans & A Red Lace Bra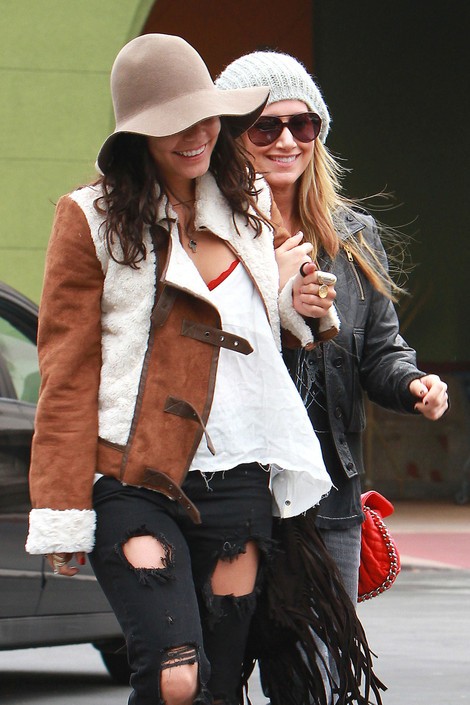 We spotted Vanessa Hudgens and Ashley Tisdale leaving a Ralphs Supermarket in Los Angeles yesterday. The two friends returned to their car where Hudgens' new boyfriend Austin Butler was loading up their groceries.
Vanessa wore a low-cut white blouse, a red bra, and ripped jeans. Ashley wore a chunky knit hat, leather jacket and grey jeans.
Vanessa recently celebrated her birthday - she turned 23 on Dec. 14. The actress recently signed up for the film "Spring Breakers" centering on college students who end up in jail after committing a robbery.
Meanwhile, Ashley recently split from her boyfriend Scott Speer, a music video director. They were together for two years.