Spotted: Taylor Swift & Harry Styles Exploring Central Park Zoo Together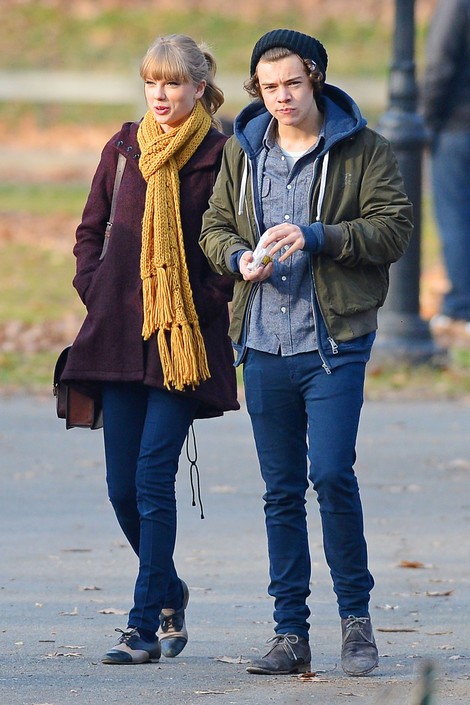 One of music's hottest new couples made a public appearance at New York City's Central Park Zoo over the weekend. Taylor Swift and One Direction star Harry Styles hung out with the British boyband star's stylist and daughter while checking out the animals and other attractions.
Taylor, 22, and Harry, 18, didn't display any public affection, but they obviously had a grand time together, with Taylor sporting a very large smile on her face.
The couple dated briefly in April and got back together last month.  "X Factor" host Mario Lopez spilled the beans about their relationship during a radio interview in November.
Taylor previously dated Conor Kennedy but has a penchant for hooking up with famous men, including Taylor Lautner, Joe Jonas, Jake Gyllenhaal and John Mayer.
Harry has a repuatation for being a ladies man and is unapologetic for his desires towards older woman. 
See more photos of the cute couple at the zoo...