Spotted: 'Real Housewives' Sonja Morgan & Kathy Wakile Party In Chicago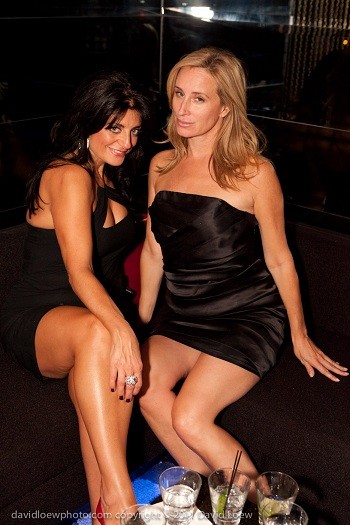 "Real Housewives" Sonja Morgan of "New York" and Kathy Wakile of "New Jersey" were spotted at Chicago's chic TZAR Ultra Lounge on Friday October 7th before their appearance for Bravo's The Real Housewives Live Tour in Hammond, IN the next day. The duo danced on the club's posh runway while also enjoying bottle service. 
TZAR takes the meaning of VIP to a new level with the lounge's iPad drink menus and innovative Vodka Vault. Elevated above the Ultra Lounge floor, this translucent refrigerated private area houses TZAR's superior selection of vodkas as well as the few lucky VIP's asked to experience this exclusive vault. With a temperature of 27F, how does TZAR keeps guests of the vault warm?  Signature mink coats and extravagant cocktail creations.
We bet these housewives felt right at home.