Spotted: Pregnant Stars Alyson Hannigan, Alessandra Ambrosio & More In LA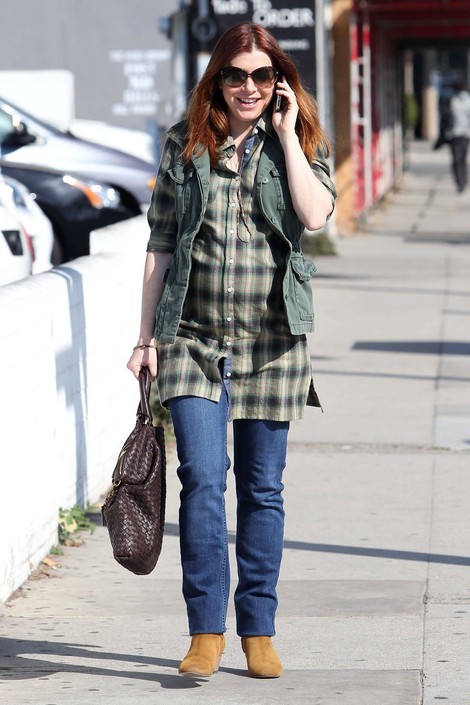 Alyson Hannigan looked happy as she talked on her cell phone while running errands in Los Angeles on Thursday. The actress, 37, already has a daughter, Satyana, with husband Alexis Denisof. Her "How I Met Your Mother" character is also pregnant.
Alessandra Ambrosio took her daughter Anja Mazur to Coldwater Park in Los Angeles Thursday where the mother and daughter enjoyed a playdate with a friend before buying ice cream. The Brazilian beauty gave birth to her first child in 2008.
Molly Sims was in a good mood as she left the Byron Tracey salon in Los Angeles on Thursday. The actress/model is pregnant with her first child who is reportedly due in June. She recently married film producer Scott Stuber.
Let's not forget about Snooki! Is she or isn't she? Earlier this year the "Jersey Shore" star denied pregnancy rumors, but she's kept mum about recent reports that she's expecting her first child with boyfriend Jionni LaValle. We spotted her leaving her Jersey City residence while filming "Snooki and JWoww vs. The World" earlier this week.
Check out photos of the pregnant stars...