Spotted: Owen Wilson Investigating His Man Parts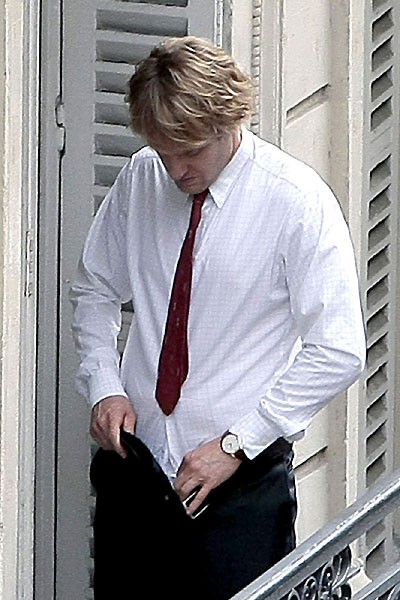 Hmmmm...wonder what Owen Wilson is looking at? Checking to see if they're still there?
The star adjusted his pants on the set of Woody Allen's latest movie, "Midnight in Paris," which was shooting on location in the French capital Sunday.
French first lady Carla Bruni-Sarkozy is set to make a guest appearance in the movie.
The film is a romantic comedy about a family traveling to the French capital for business. The party includes a young engaged couple forced to confront the illusion that a life different from their own is better.