Spotted On Set: Naomi Watts As Princess Diana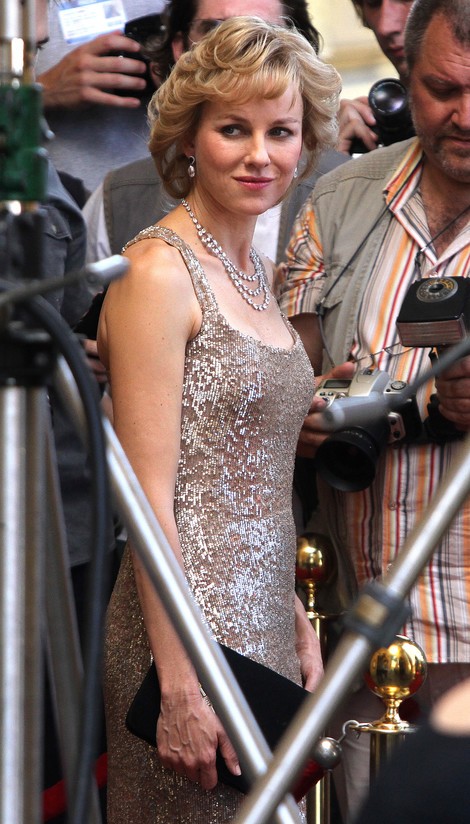 Naomi Watts has started filming "Caught In Flight," which centers on the last two years of Princess Diana's life before she died in a car crash in Paris, France, in 1997. Naveen Andrews ("Lost") also stars.
On set Watts wore a metallic sequined gown - in trademark Diana style - with short upswept hair. She doesn't bare much resemblance to the royal princess, but we have a feeling the British-born actress will act the part rather well.
Watts beat off competition from Keira Knightley and Jessica Chastain to land the role.
The actress recently admitted she was hesitant about taking on the role. She told the Press Association, "She is a part of our history, an incredible woman and fascinating but (suffered) a tragic ending. The filmmakers came to me and it's a good script and it's very scary and I kind of wanted to say no but I couldn't..."
See more photos of Naomi as Diana...