Spotted: Nicole Kidman With Baby Daughter Faith Margaret In Sydney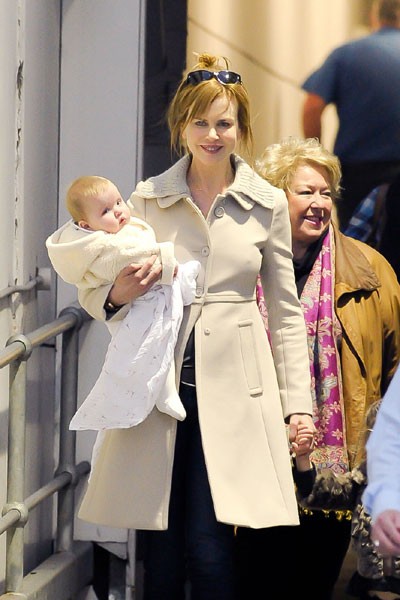 Nicole Kidman was all smiles as she held onto her newborn daughter Faith Margaret and older daughter Sunday Rose's hand at Sydney Airport in Australia today.
Faith was born on December 28 by a gestational surrogate at the Women's Hospital at Centennial in Nicole and Keith Urban's adopted hometown of Nashville. She is the couple's biological child.
Nicole has several films in production, including "Trespass" about a couple held hostage in their own home; "The Danish Girl," the true story of 1920s artist Greta Wegener and her transgendered mate/model; and "Stoker" about a young woman who gets an unexpected visit from an uncle soon after her father passes away.