Spotted: Newlywed Blake Lively Leaving The Set Of 'Gossip Girl'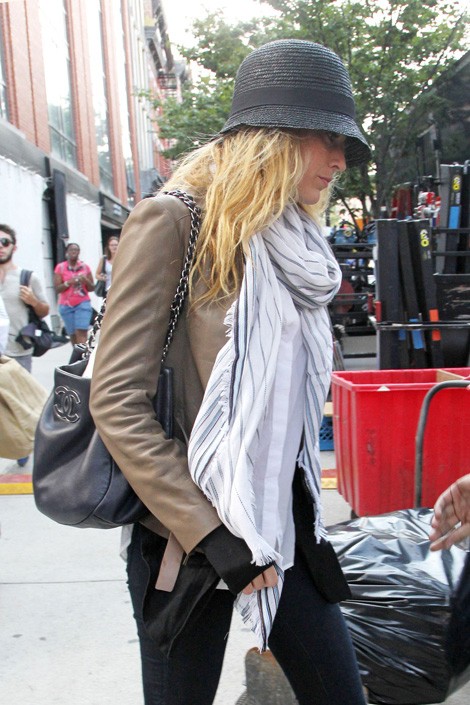 The honeymoon is over, and Blake Lively is back at work. The actress and Ryan Reynolds secretly married in Charleston, South Carolina, on Sept. 9 after dating for less than a year.
We spotted the actress, 25, leaving the set of "Gossip Girl" in New York City on Monday wearing a black hat and white scarf. She's currently filming the last season of The CW series, whick kicks off season six on Monday, Oct. 8.
She recently told Bullett magazine, "Gossip Girl was so great, but what's the next challenge in life? Because, you know, six years is a long time."
Lively starred with her husband in the film "Green Lantern" and has appeared in movies such as "The Town" and "Savages." She also told Allure magazine that she wants a big family, so who knows what's next for Blake - more films or maybe a baby?