Spotted: Naomi Watts Hailing A Cab With Her Adorable Son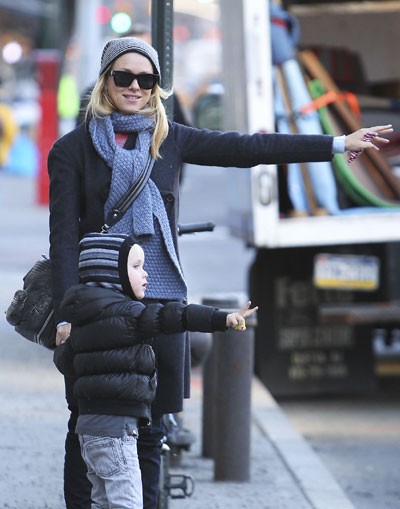 Naomi Watts bundled up in a thick scarf and long blue coat while walking in Soho with a female friend yesterday. The actress then picked up her son Sasha at his day care where they hailed a cab together.
Naomi stars in the upcoming film "The Birds." The Platinum Dunes remake takes a new spin on Daphne du Maurier's killer bird tale, best remembered from Alfred Hitchcock's horrific version back in 1963.
She will also appear in "Dream House" about a successful New York writer (Daniel Craig) who discovers that the country holds just as much menace as the big city after moving his family to a cozy New England town and discovering that their gorgeous new home was once the site of a brutal murder.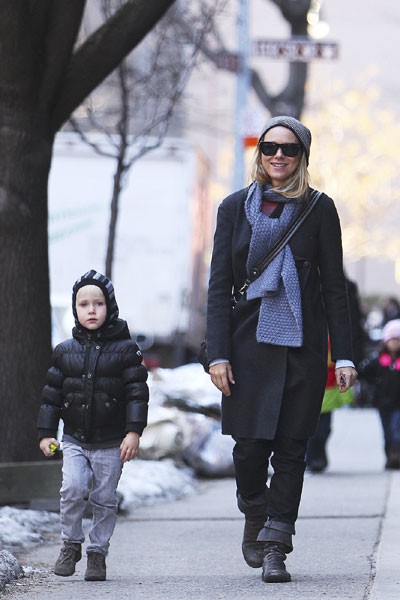 Click for more great Naomi Watts pictures: