Spotted: Mila Kunis & Clive Owen Kissing!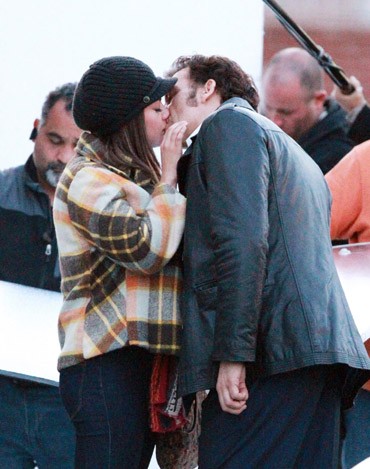 Don't get too excited - Mila Kunis and Clive Owen aren't really hooking up. They're making a film together. We spotted them locking lips on the set of "Blood Ties" on location in New York City yesterday.
In the film, two brothers, on either side of the law, face off over organized crime in Brooklyn during the 1970s. Zoe Saldana, James Caan and Billy Crudup also star.
Mila has reportedly been hooking up with her former "That 70s Show" co-star Ashton Kutcher, though she has insisted the two of them are just friends.
Clive Owen has been married since 1995 and has two daughters.
See more photos of Mila &  Clive...