Spotted: Meg Ryan & John Mellencamp Getting Cozy While Shopping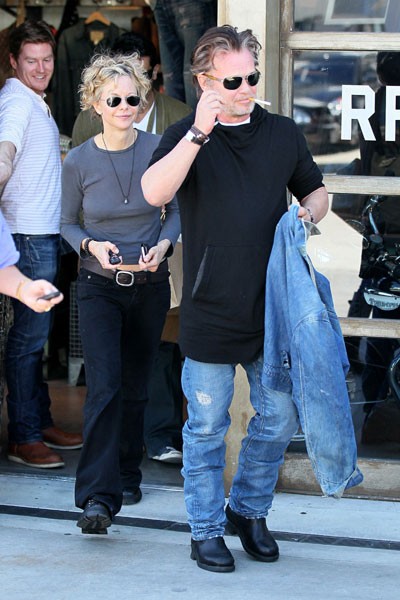 Odd couple Meg Ryan and John Mellencamp spent the day together shopping in Los Angeles yesterday. At one point the pair put their arms around each other while looking at men's clothing.
Meg might have had a hand in John's recent divorce, thanks in part to her new partnership with the singer for a musical they are working on.
Meg's personal life has been slightly controversial. It appears she likes to get involved with the men she works with. In 2000, she had a fling with "Proof of Life" co-star Russell Crowe while she was still married to Dennis Quaid. Ryan divorced Quaid a year later.
Whatever happened behind closed doors, they're all adults. And we love Meg!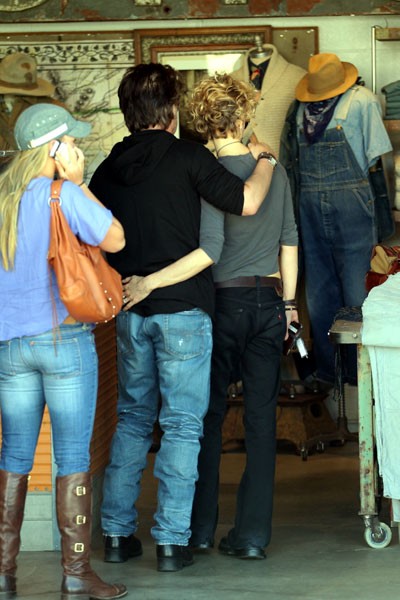 Click Here For More John Mellencamp Pictures