Spotted: Matthew McConaughey Celebrating His Birthday With His Sexy Wife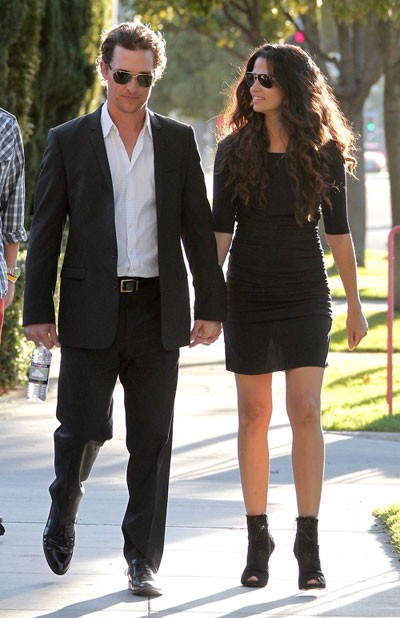 Matthew McConaughey took his wife Camila Alves to a fundraiser event for his 41st birthday in Santa Monica yesterday.
Matthew stars in the upcoming film "Killer Joe" starring Emile Hirsch as a drug dealer who turns to a hired killer (McConaughey) to murder his mother, whose life insurance would pay off the debt to his supplier.
He also stars in "The Lincoln Lawyer" as a dime-store lawyer who stumbles onto the defense team for a wealthy bachelor in a high-profile murder case.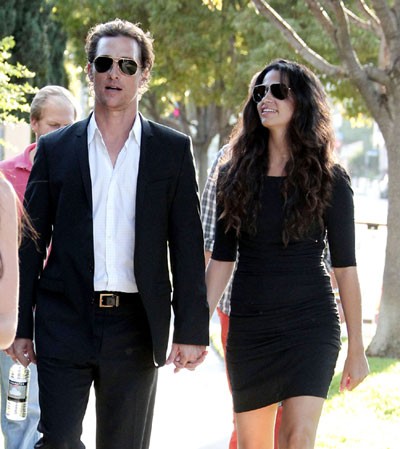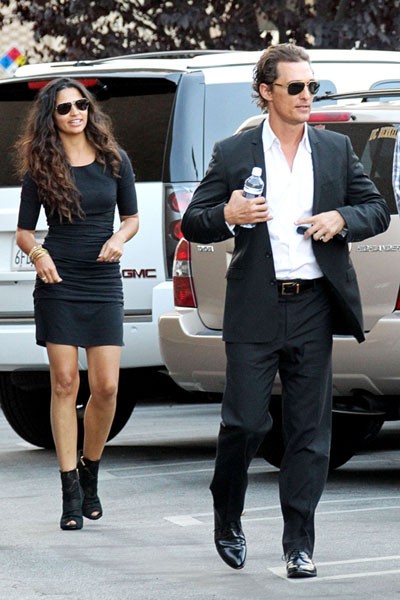 Click for more great Matthew McConaughey pictures: