Spotted: Matt Damon Looking Funny & Happy In A Gray Ski Hat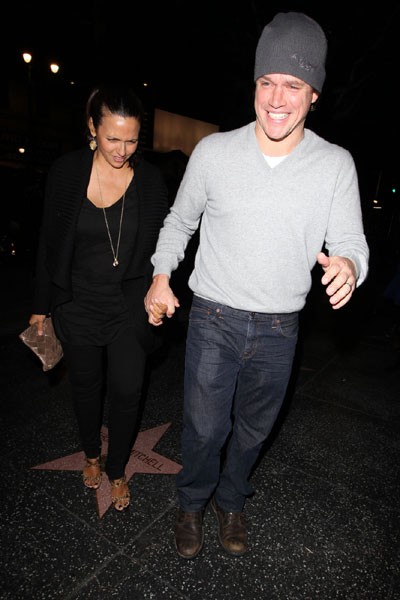 We saw Matt Damon and his wife Luciana Bazon Barossa navigate through a field of paparazzi on their way to Katsuya in Los Angeles last night.
The happy couple was double dating with Damon's "The Adjustment Buereau" co-star Emily Blunt and her husband John Krasinski.
The film details the troubled love affair between a rising congressman and a gorgeous ballerina. The closer these two lovers get, the harder shadowy forces work to drive them apart by altering the very fabric of time and space. The film opens March 4.
Click for more great Matt Damon pictures: