Spotted: Mariah Carey & Her Cute Spectacled Daughter In NYC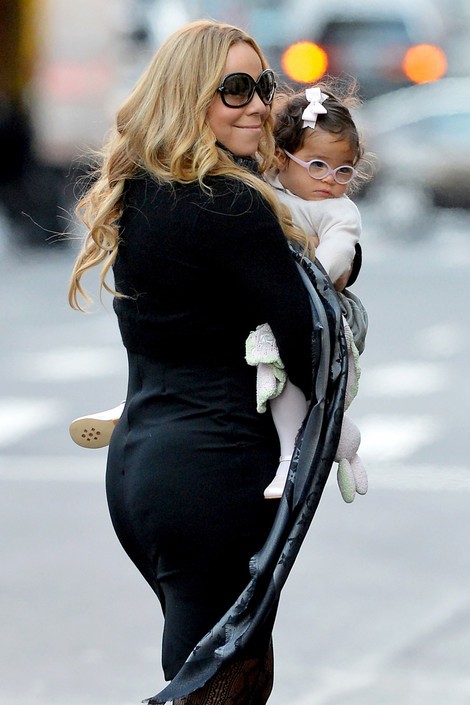 Mariah Carey carried her daughter Monroe while out and about in Tribeca, New York City, yesterday. The 18-month-old looked adorable in a pair of pink glasses while clutching a stuffed bunny rabbit. Carey wore a black dress, knee-high boots, and a blue scarf.
Monroe has a twin brother named Moroccan, and Carey and her husband Nick Cannon reportedly nicknamed them "Roc and Roe" (check out our list of the craziest celebrity baby names!)
Mariah and Nick have a special room most kids would envy - they created their own Wonka Candy Room in their Los Angeles mansion. The space is filled with Nerds candy, SweeTarts, sweet and sour candies, as well as a fun photobooth.
See more photos of Mariah and Monroe...