Spotted: Lucy Liu & Johnny Lee Miller As Sherlock Holmes & Dr. Watson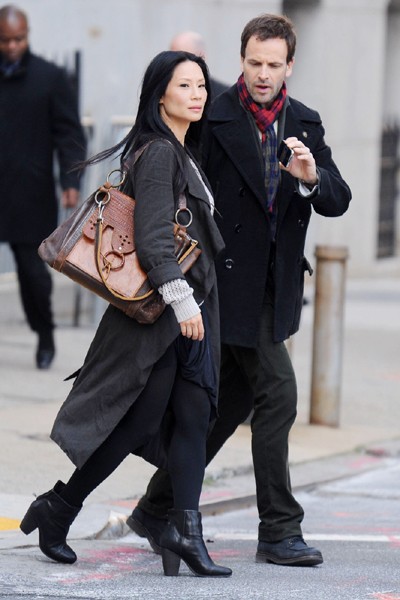 Johnny Lee Miller will star as Sherlock Holmes and Lucy Liu as Dr. Joan Watson in a modern TV update of Sir Arthur Conan Doyle's famous detective stories.
We spotted the co-stars filming the CBS pilot "Elementary" in New York City today.
Liu plays a former surgeon while Lee struggles with sobriety after leaving rehab. The drama will be loosely based on the hit British show Sherlock.
Actors who have already tackled the role include Robert Downey, Jr., Benedict Cumberbatch, Basil Rathbone and Rupert Everett.
What do you think of the modern update? Do you think it will flourish or fail?