Spotted: Leonardo DiCaprio Biking With Erin Heatherton In NYC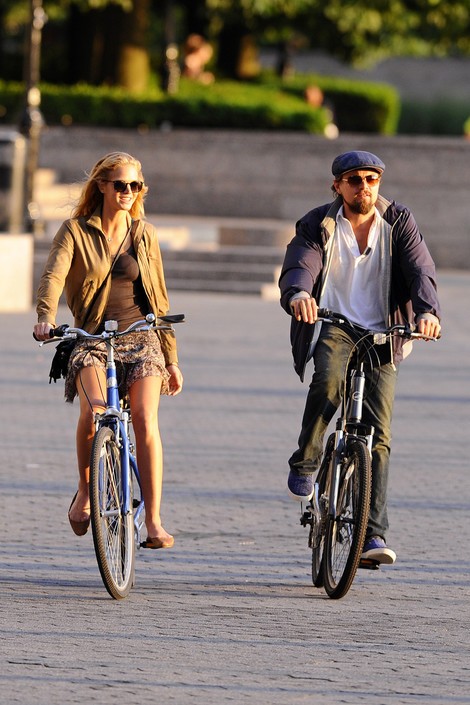 Leonardo DiCaprio is hard to catch unawares. He usually avoids the spotlight and paparazzi unless he's at an official event. Well, we spotted the elusive star bicycling around New York City with his Victoria's Secret model girlfriend Erin Heatherton yesterday.
The stars looked cool and relaxed, and at one point Leo listened to some music as he pumped his pedals on the pavement.
The couple got together in December, following Leo's short-lived relationship with "Gossip Girl" star Blake Lively. The actor has a penchant for beautiful blondes. He previously dated Bar Rafaeli and Gisele Bundchen.
Leo stars in the upcoming film "The Great Gatsby" based on the novel by F. Scott Fitzgerald. The film centers on mysterious man of wealth Jay Gatsby (DiCaprio) and his love for the beautiful - and married - Daisy Buchanan (Carey Mulligan).
See more photos of Leo and Erin...