Spotted: Kristen Stewart Looking Happy In Paris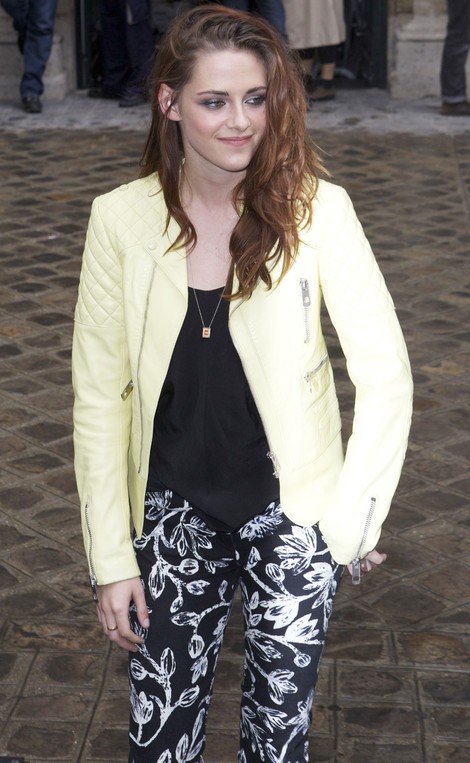 Perhaps it's a rekindled romance that's making Kristen Stewart so happy? We spotted the actress making an appearance at the Balenciaga fashion show during Paris Fashion Week today.
Stewart is the face of Florabotanica, Balenciaga's new fragrance, so she was required to attend the show. She wore a pale yellow leather quilted jacket, black floral-printed pants, and black boots. But most surprisingly, she wore a smile on her face.
Stewart, who half the time is photographed pouting on the red carpet, actually seemed content. Earlier this week reports surfaced that she and her "Twilight" co-star have gotten back together. They split up in July after it was revealed that Stewart had an affair with her "Snow White and the Huntsman" director.
According to Us Weekly, Stewart and Pattinson are living together again. Maybe that's why she looks so happy in the City of Love.