Spotted: Kim Kardashian In A Tight White & Gold Dress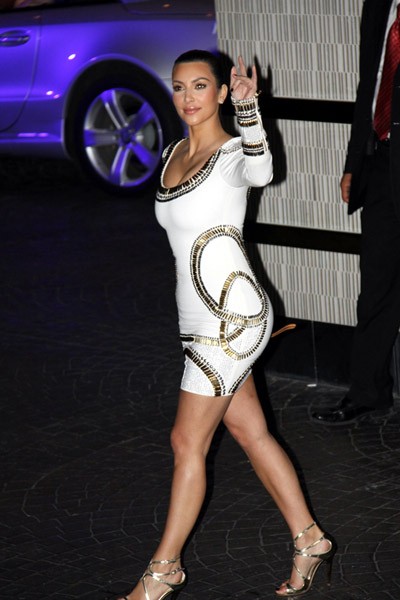 Photographers captured Kim Kardashian in a form fitting dress and sleeked back ponytail at the E! 20th birthday celebration at the London Hotel last night. She almost resembles a modern Egyptian with those slinky, metallic high-heel sandals.
The reality star recently confessed she smoothed out her skin with Botox injections even though she's only 29. She told E! Online, "I'm totally not against plastic surgery. I've tried Botox before. That's the only thing that I've done. I've never had my nose done."
But Kardashian reveals she did once contemplate a rhinoplasty and even approached a doctor to discuss the procedure.