Spotted: Kim Kardashian & Ciara Hanging Out In Tribeca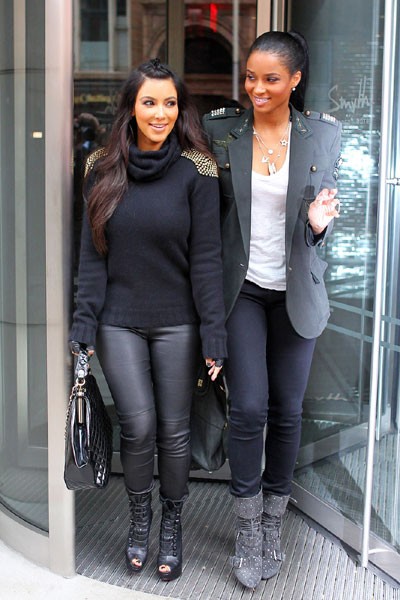 Kim Kardashian and Ciara attracted a lot of attention when they left Cosmopolitan Cafe in Tribeca yesterday. The two friends squeezed together out of the revolving door and were greeted by a swarm of photographers and fans outside.
They were all smiles, so it looks like they were enjoying the spectacle!
Kim recently opened up to W magazine about tabloid rumors: "I've learned to ignore everything. In the beginning I thought I was too sensitive for this. I'd Google myself and it would freak me out. Now I could care less if they say I'm pregnant with twins by my brother."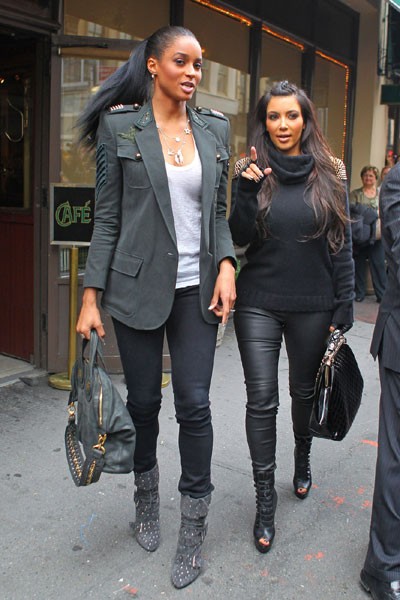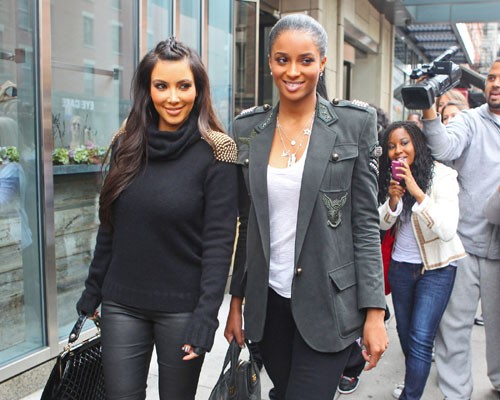 Click for more great Ciara pictures:
Click for more great Kim Kardashian pictures: