Spotted: Katy Perry Back Together With Rocker Robert Ackroyd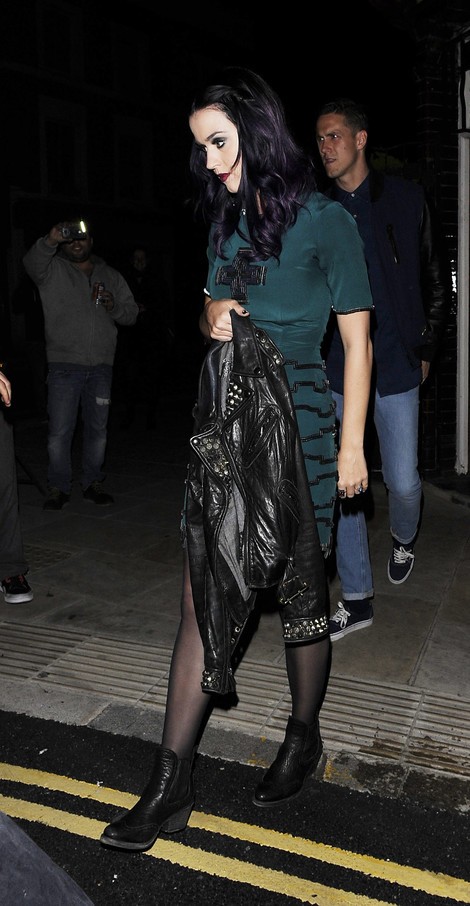 Katy Perry appears to have rekindled her romance with rocker Robert Ackroyd. The popstar and Florence and the Machine guitarist were spotted on a date in London on Wednesday.
In April, the pair went public with their romance at the Coachella Music Festival in California, but they split in May. A source told Us Magazine at the time, ""It wasn't that serious. It's not a nasty thing and they are still talking, but Katy told him to do his thing and they'll talk soon."
Now it seems the couple is back on again.
Perry and Ackroyd were photographed leaving a warehouse party together early Thursday morning. The night before they hung out in a bar in east London.
Meanwhile, Russell Brand has requested that his ex-wife remove any and all footage of himself from her upcoming documentary "Par Of Me" because he's afraid that the film will make him look bad. According to sources, Perry has no plans to take her ex out of the film.