Spotted: Katie Holmes Teaching Suri How To Ride A Bicycle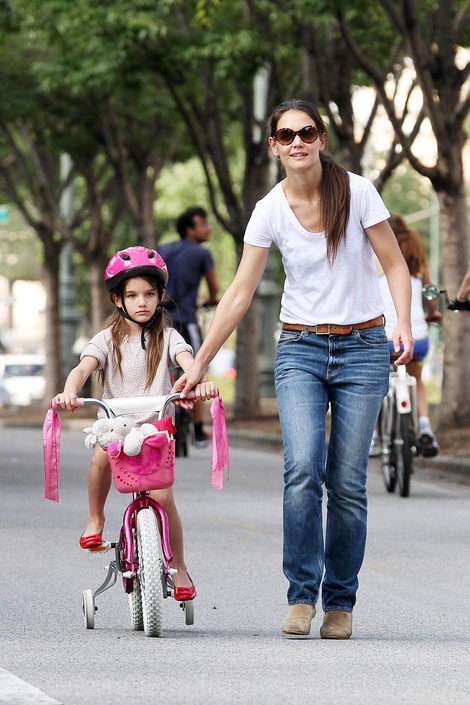 Over the weekend Katie Holmes taught her daughter Suri how to ride her bicycle in New York City. Katie and Tom Cruise's daughter wore a bike helmet, a comfy dress, and red flats as she scooted around on her bright pink bicycle with training wheels. Suri, 6, carried a stuffed toy in a basket.
It was a happy day for mother and daughter Suri, who is getting ready to start school at the prestigious Avenues in Chelsea. The tuition is reportedly $40,000 a year, and the school specializes in teaching students Spanish and Mandarin.
Holmes recently moved out of the mansion she and Cruise shared in Bel Air, Calif. She recently relocated into a new apartment in Manhattan's Chelsea district with Suri.
See more photos of Katie and Suri in NYC...