Spotted: Kate Winslet Showing Some Leg In NYC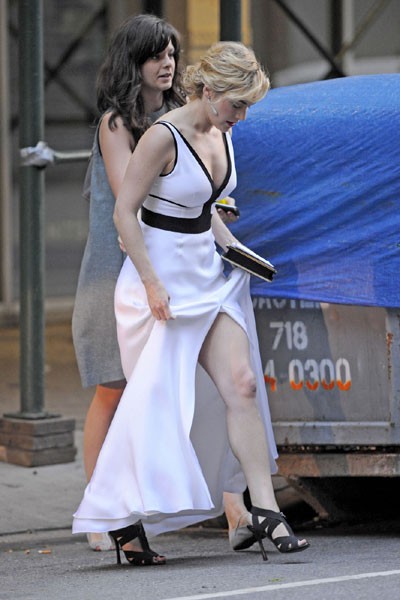 We spotted Kate Winslet in a swanky white dress as she left her apartment and headed to Cipriani for an event to honor photographer Mario Testino yesterday.
The actress looks great in the black and white gown, don't you think?
Kate stars in the upcoming film "Contagion," a look at what happens when an infectious disease threatens humanity through varied viewpoints from an ensemble cast, including Marion Cotillard, Matt Damon, Jude Law, Laurence Fishburne, and Gwyneth Paltrow.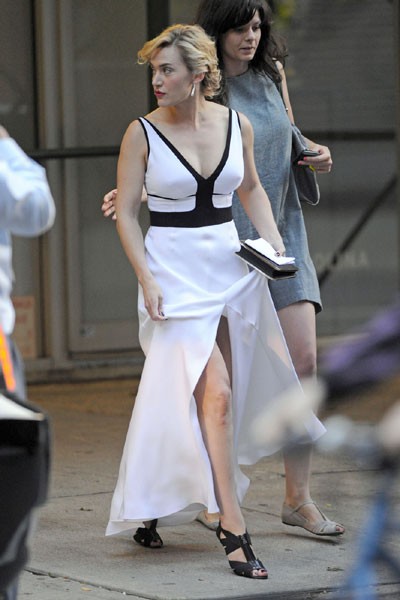 • Gwyneth Paltrow Says She's 'Killing Herself' With Exercise To Look This Good
• Drawing Of Nude Kate Winslet From 'Titanic' To Sell At Auction
• Kate Winslet Heads To TV In 'Mildred Pierce'