Spotted: Kate Bosworth In A Low-Cut White Dress, Uggs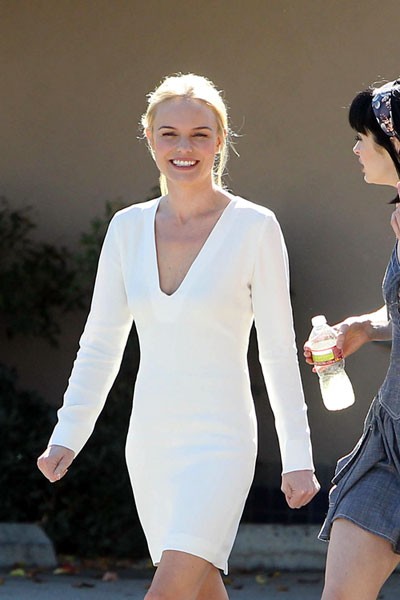 We spotted Kate Bosworth smoking a cigarette while wearing brown Ugg boots on the set of "BFF & Baby" in Los Angeles yesterday. So that's how she stays so thin...

Kate and fellow actress Krysten Ritter look like real BFF pals as the two walked onto the set.
Kate also stars in the upcoming film "The Warrior's Way," a visually inventive, hybrid martial arts western tracing the adventures of an Asian assassin who must fight for his life while hiding out in the Wild West.

She will also appear in "Straw Dogs" about a writer who moves with his wife (Bosworth) to a backwoods Southern town, where they are met with much resistance from the townsfolk.