Spotted: Justin Bieber & Selena Gomez At The Santa Monica Pier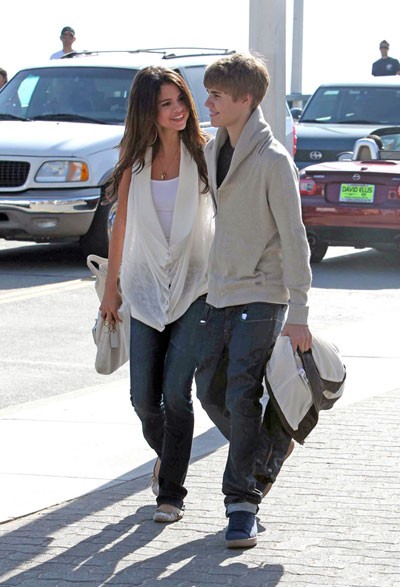 Justin Bieber and Selena Gomez enjoyed an afternoon stroll along the Santa Monica Pier yesterday.  Don't they make an adorable couple?
Last week Selena's onscreen mother, Maria Canals-Barrera, confirmed the teenager's rumored romance with Justin. The "Wizards of Waverly Place" star  told E! Online, "He's very sweet. I've met him a few times. I can't imagine how difficult it would be for two superstars like that to actually have a budding romance, but I wish them the very best. From what I have seen so far he's a nice young man."
However, Justin recently told Ryan Seacrest that the Disney star is just his friend. Seacrest asked the 16-year-old pop sensation what to tell his fans who saw him over the weekend at a movie with 18-year-old Gomez.

"Oh just tell them that she's like one of my best friends. We saw No Strings Attached," Bieber said.
Well, we didn't spot them kissing in Santa Monica, but it seems like they're more than friends. What do you think?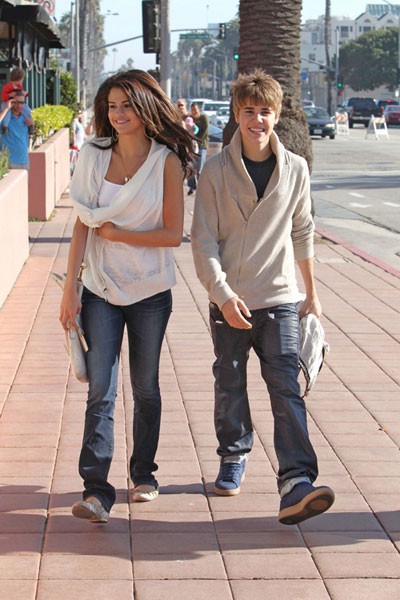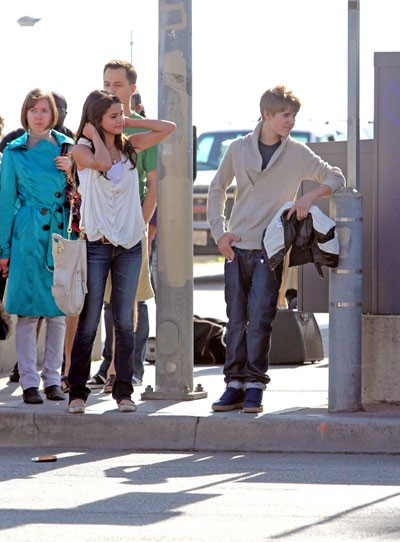 Click Here For More Justin Bieber Pictures