Spotted: Jude Law On Set Wearing A Plastic Box On His Head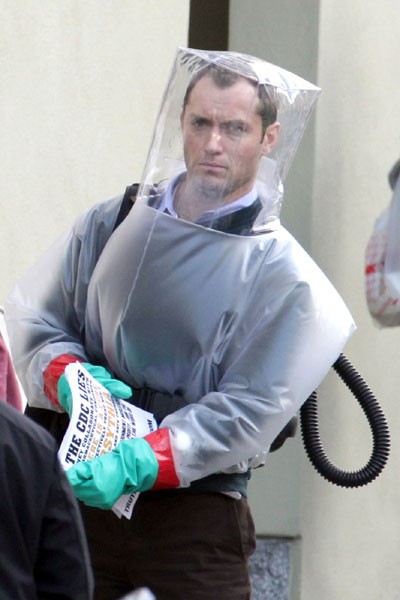 Jude Law walked around with a protective suit and headgear while filming a scene for his upcoming film "Contagion" in San Francisco over the weekend.
The actor passed out pamphlets while wearing a transparent, plastic box on his head.
Steven Soderbergh helms the film, a look at what happens when an infectious disease threatens humanity through varied viewpoints from an ensemble cast, including Marion Cotillard, Matt Damon, Jude Law, Gwyneth Paltrow, Laurence Fishburne, and Kate Winslet.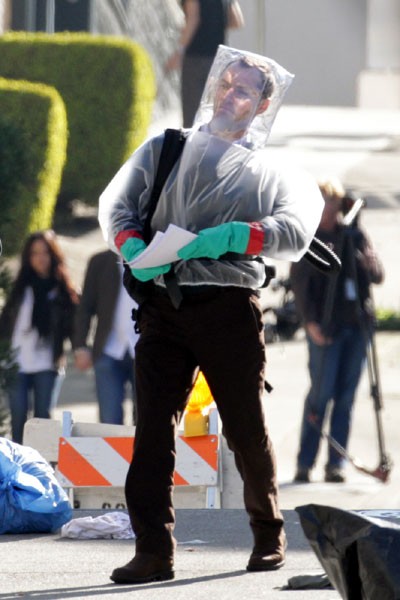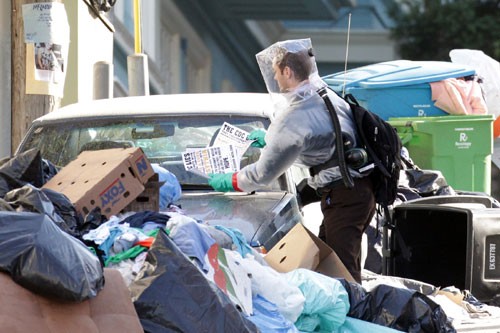 Click for more great Jude Law pictures: