Spotted: Jessica Simpson Covering Up Her Belly Amid Pregnancy Rumors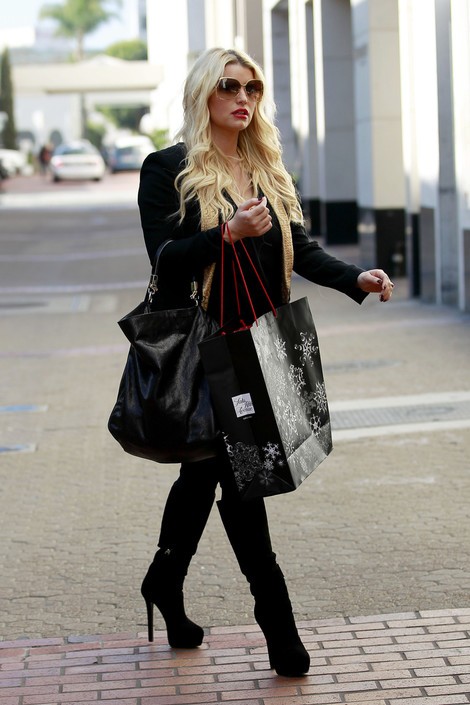 Jessica Simpson used a shopping bag and large purse to cover up her stomach as she went shopping in Beverly Hills on Monday.
The singer/actress is reportedly pregnant again after giving birth to her first child, daughter Maxwell, in May. From these photos we can't tell if the rumor is true because she strategically placed some props in front of her possible protruding belly. But she does look a little fuller after dropping several pounds due to her Weight Watchers diet.
Simpson is reportedly also gearing up for a wedding. An insider claims she wants to get married before baby number two arrives. The source told Radar Online, "Date-wise, she's thinking before next summer, possibly February or March."
Rumors swirled that Weight Watchers execs were furious when they heard the star may be pregnant again, but they issued a statement to Us Weekly: "There have been no changes to our contract with Jessica and we have a great relationship with her. We're thrilled with the ads we shot with her in November, and we can't wait to launch our winter campaign later this month, which will include Jessica."