Spotted: Jessica Alba Going To The Spa For Her 30th Birthday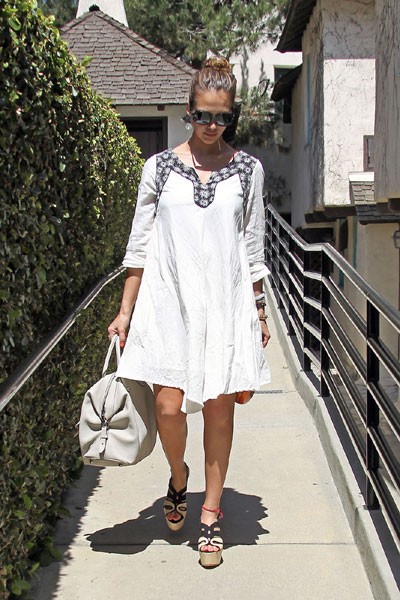 Birthday girl Jessica Alba, celebrating her 30th birthday, treated herself with a visit to a Los Angeles spa yesterday.
The pregnant star wore a flowing white dress and platform high heels while carrying a ThinkSport reusable water bottle.
Alba insists on keeping fit as she prepares for the birth of her second child because she's convinced a healthy body will produce a healthy baby.
She told Latina magazine, "I'd like to still do something five days a week, from a half hour to an hour - nothing excessive, just some moving (around). It makes the whole pregnancy so much easier. The more fit you are, the easier the birth is, and a healthier baby you're going to have."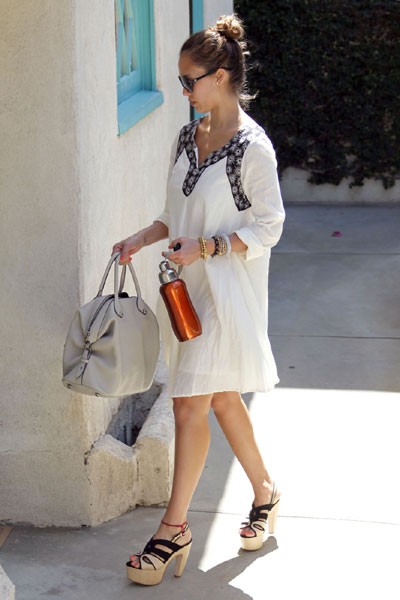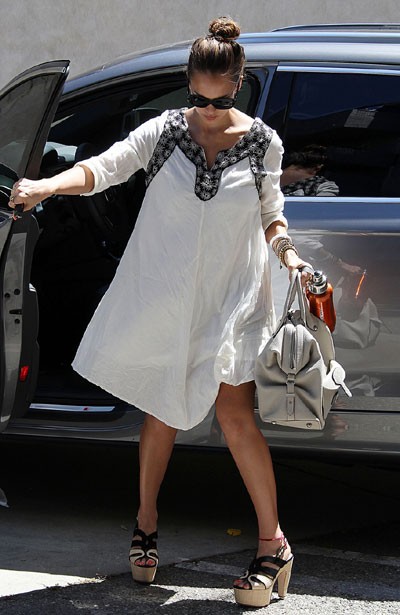 Click for more great Jessica Alba pictures: