Spotted: Jennifer Lawrence In A Wetsuit On 'Catching Fire' Set In Hawaii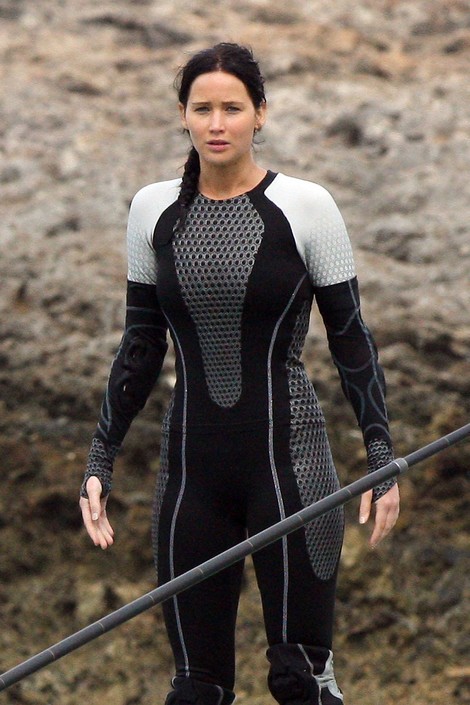 We spotted a very fit Jennifer Lawrence on the set of her new movie "The Hunger Games Catching Fire," filming on location in Hawaii.
The actress wore a black, white and grey wetsuit with boots and kneepads. At one point she dove into the water and she also took out her character Katniss' signature bow and arrows.
Lawrence is unabashedly normal sized in the film, and she revealed in a recent interview for Elle magazine, "In Hollywood, I'm obese." She added, "I'm never going to starve myself for a part. I don't want little girls to be like, 'Oh, I want to look like Katniss, so I'm going to skip dinner."
The cast gets very physical on set, and last month Liam Hemsworth injured his knee while shooting in Atlanta, Georgia.
See more photos of Jennifer on set in Hawaii...